Image

Lawn Disease Control
Serving Brevard, Indian River, Saint Lucie, Martin, Palm Beach, and Broward Counties
Same-Day & Saturday Service
South & Central Florida Lawn Disease Control
Certified Lawn Care Specialists Providing Fertilization & Pesticide Treatment
The tropical Florida climate means maintaining a healthy lawn and landscape is never out of season. Pests, such as chinch bugs, webworms, fire ants, and armyworms require insecticide treatments to prevent infestations, which can damage your lawn. Many native Florida plants can be harmed by insects, such as whiteflies, aphids, scales, and spider mites, requiring regular pesticide applications to prevent ornamental or lawn pests from destroying lawns in Brevard, Indian River, Saint Lucie, Martin, Palm Beach, and Broward County, Florida. Price Termite & Pest Control lawn care specialists can identify lawn disease and devise a plan for effective treatment, which will improve the health and curb appeal of your landscape.
Lawn diseases, such as lawn fungus, red thread, brown patches, and more, can flourish in the high humidity of Florida. Moisture, stress, and certain grass varieties can also play a role in the demise of your lawn. The South & Central Florida lawn disease control services proposed by Price Termite & Pest Control are always based on the results of our professional analysis of the grasses making up your lawn, as well as its growing environment.
Lawn Maintenance & Disease Prevention
Treating lawn diseases can be a process that lasts months. Multiple applications are often necessary as mowing cuts the protected portions of your grass blades, leaving the rest exposed to the disease. How long a particular treatment application will last depends on factors, such as weather conditions, which disease is being treated, and which types of grass composes your lawn.
The pathogens which cause lawn disease can never be completely removed. They are able to remain dormant until favorable conditions appear, laying in the thatch of your lawn or plants. Your lawn disease professional will help you create a treatment program utilizing targeted treatments for the care of specific areas where insects, lawn diseases, and unwanted weeds exist. To create turf that is most resistant to lawn disease, we may utilize fertilizers to provide your lawn with the nutrients it needs.
Contact us for a FREE Analysis!
Common Florida Lawn Diseases
Certain lawn diseases commonly occur in Florida, such as dollar spot, brown patch, fairy ring, root rot, and leaf spot fungus. Such lawn diseases can cause irregular lawn shape, patches of brown or discolored grass, and lawn death. Luckily, each of these diseases can be treated through regular lawn disease treatments, and routine lawn service can work to curb these damaging problems or prevent them altogether.
Some of the most common issues we see include:
Dollar Spot: This lawn disease feeds on every warm-season grass. Affected blades of grass appear to have lesions. As it grows, you will see spots the size of a silver dollar on your lawn. Dollar spot thrives when soil moisture and nitrogen fertility are low. In order to keep it under control, maintaining great soil fertility is essential; utilize lawn fertilizer made up of fast-acting and slow-release nitrogen. Always mow your lawn with a sharp blade, and never mow your lawn when the grass is wet.
Brown Patch (Rhizoctonia Blight): This particular lawn disease is often found in St. Augustine and lawns composed of fescue grasses. Brown patch is a fungal disease that can be severe. It can form when daytime temperatures reach above 85 degrees, and nighttime temperatures are above 70 degrees. Periods of high humidity and rain can increase the disease's severity, as well as heavy nighttime irrigation. To reduce brown patch, homeowners should refrain from watering their lawns at night, as heavy moisture for extensive periods allows the disease to spread from one plant to another. Try to only water your lawn from 4 a.m. to 9 a.m. Properly aerating your soil will also reduce brown patch, increasing air circulation to each blade.
Leaf Spot Fungus: This lawn disease is caused by lack of air circulation and too much moisture, creating spotting on the foliage of a variety of plants. Fungicides may be used to treat plants and prevent reoccurrence.
Fairy Rings: A fairy ring presents as a dark green ring of grass, typically with fungi. Fairy rings are usually caused by organic matter decaying under the surface of the lawn. Limited treatments are available.
Root Rot: Root rot does just that – causes the roots of plants to rot, leading to dropped leaves, chlorotic leaves, and occasionally white fungi at the plant's base. Plants and trees are typically affected by root rot, though some varieties of root rot can cause severe damage to turf grass. Root rot identification is best identified by a lawn disease professional.
Call today for a complimentary consultation from our fully trained and certified professionals for lawn disease treatment and lawn care from Price Termite & Pest Control.
Our Guarantee
Should the problem persist in between scheduled treatments, simply let us know and we'll re-service your home for no additional cost to you. That's our guarantee to you!
Image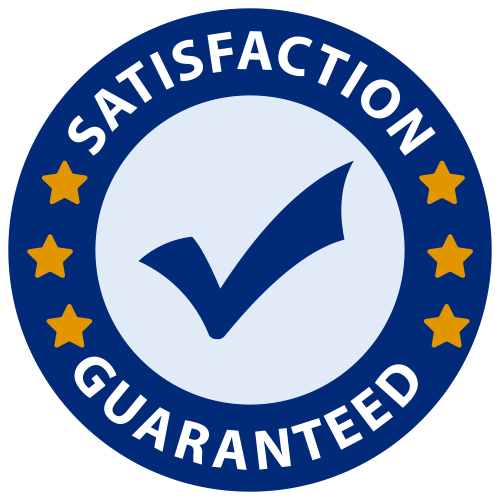 Lawn Disease Control Service Area
Looking for a Lawn Disease Control Near You?
We've served South and Central Florida as the go-to local lawn and pest control company since 1988. Our aim is your wellbeing, which we pursue by removing pests and the diseases they carry from your home, and by creating lovely outdoor spaces where families can thrive. As a locally owned and operated company, we're proud to serve our fellow Floridians.
Image