Image

Get $50 Off The Best Pest Control in Florida!
Same-Day & Saturday Service
Residential Pest Control in Florida
Florida is home to a huge range of biodiversity. While that's great from an ecological perspective, it also means the state's residents see a wide range of pests. If you're dealing with any sort of pest, Price is your one-stop-shop for all your pest control needs.
Our highly trained exterminators are ready and equipped to get rid of: 
Ants

Earwigs

Roaches

Spiders

Centipedes

Hornets

Flies

Wasps

Fleas and ticks

And More!
No matter what you're dealing with, Price is here to help give you back your home in the fastest way possible.
Comprehensive Pest Services
No one wants bugs in their home. We understand! Our pest removal gets rid of unwanted critters in your home quickly and effectively so you can get back to living your life ASAP. When you choose Price for pest control services in Florida, you can expect:
A free inspection and quote.

Flexible scheduling, with same-day, next-day, and Saturday service.

Targeted treatment of your home by one of our local exterminators.

Our satisfaction guarantee for recurring pest control.

EPA-approved and organic products for complete peace of mind.

Service tailored to meet your unique needs.
Our Organic Pest Control Program
Like you, we put the safety of your loved ones first. Many of our customers choose our organic pest control program to get rid of bugs and rodents. Although some people will say organic pest control doesn't work, we've been in the business long enough to know that it works—if you know how to do it! Since 1988, we've honed our pest control techniques to maximize the effect of organic products.
Our organic pest control is:
Smart

Family Friendly

Eco Friendly 
Don't compromise your family's health or your personal convictions. Choose our organic pest control for the best of both worlds.
Rapid Relief with Same-Day Service
A day living with pests is too long! That's why we offer Same-Day, Next-Day, and Saturday Service. Our goal is to get to your home quickly to begin treatment, even if you have a busy schedule. We know the importance of a pest-free home for physical and mental health, and even a good night's sleep. If bugs are out and about in your home, don't wait a moment longer to get Price on the job!
Local Techs, Local Expertise
As a locally owned and operated pest control company, we know the ins and outs of pests in Florida. We've been operating here since 1988, and know just what pest removal methods are most effective for Floridian critters. We hire local exterminators who are more than just courteous folks—they're the best in Southeast Florida!
All of our local exterminators:
Are licensed through the Florida Dept. of Agriculture and Consumer Services.

Undergo rigorous onboarding training.

Have been background checked.

Are insured.

Attend ongoing training throughout the year to stay current on industry developments.
We invest in our technicians because we know that they are the ones serving you and providing solutions. When you call Price for pest removal, you can rest assured the tech that arrives at your door is an expert of their craft.
Integrated Pest Management
Though folks often think pest management mostly involves spraying first, and asking questions later, Integrated Pest Management (IPM) follows a different approach. This holistic and environmentally sensitive approach aims to manipulate the local environment so it's unattractive to pests, using chemicals only as a last resort.
Our 4-step IPM process involves:
Set an Action Threshold:

We work with each customer to determine what is a tolerable level of pest population in your home. Our educated technicians will talk through this process with you, accounting for the species, your personal tolerance, the surrounding environment, and the structure where the pest is present.

Monitor and Identify:

We work with you to monitor the level of pest activity around your home to gauge the population and how pressing a concern the infestation is.

Pest Prevention:

The best pest management is the kind that doesn't give pests a foothold. Effective prevention most often involves regular sanitation and cleaning, but can also include home repairs that prevent access to your home from the outside.

Pest Control Methods:

The last step is active pest control, which can be done through physical, mechanical, or chemical means. Your exterminator will carefully evaluate what method suits the situation based on health and environmental factors.
Our Guarantee
Should the problem persist in between scheduled treatments, simply let us know and we'll re-service your home for no additional cost to you. That's our guarantee to you!
Image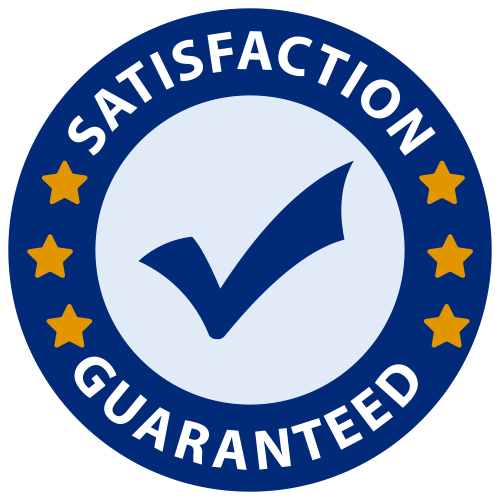 Looking for a Pest Control Service Near You?
We are proud to offer our general pest control services in a city near you. With coverage in the following areas, we ensure that your unique needs are met!
Image