Image

Get Your Free Lawn Care Estimate!
Same-Day & Saturday Service
Lawn Care in Florida
Nurturing turf in the Sunshine State can be harder than most people expect. Our hot summers and high humidity especially threaten the vibrancy of your lawn with fungal lawn diseases. Between pest insects and extreme storm weather, your grass has a lot to overcome to stay beautiful yearlong. Fortunately, keeping your landscape thriving year-round is our forte! 
When you choose us for lawn care in Florida, you can count on:
A free, no-obligation lawn inspection to determine what your grass needs to reach its full potential.

A custom lawn care plan tailored to your turf's unique needs and local environment.

Fertilization to feed your turf's root system.

Pre-emergent weed control to nip most weeds in the bud so you don't even see them.

Control for grubs, lawn insects, and diseases to reduce stress on your grass.

A healthy lawn all year long!
Fertilization For a Healthy Lawn 
As is the case with most things in life, a strong foundation enables long-term thriving. It's true with the grass growing on your lawn. Our fertilization program uses slow-release fertilizer that feeds and helps develop a robust root system in your lawn. Healthy roots enable a healthy lawn, long-term.
A strong root system helps your lawn thrive by:
Building resilience into your lawn to better handle harsh weather.
Providing natural protection against insects and disease.
Helping your turf outcompete weeds, reducing the need for weed control.
Fostering a thriving microbiome in your grass's soil.
Aiding in water and nutrient absorption.
The root of quality lawn care is in fact caring for grass' roots. That's what we've learned in our 30+ years of lawn care here in South and Central Florida. Get in touch with our expert team so your lawn's root system can get the TLC it needs!
Weed Control in Florida
A host of weeds grow here in Florida, which can make it a tall order to keep a uniform lawn free of invasive plants. From broadleaf weeds to clover, dandelion to crabgrass, they have a knack for stealing resources like water, nutrients, and sunlight from your grass. But not all weeds are created equal, and DIY products from the hardware store don't effectively (or safely) remove all species of weeds. 
Our weed control specialists at Price are your best bet for a weed-free lawn because:
They are highly trained and well-versed in effective weed control.

They can easily identify weed species and the best treatment.

They only use family-friendly weed control products.

They use targeted weed treatments that will remove weeds without harming your grass.
We can even mix fertilizer with specialized weed treatments, so that your lawn is both being protected from weeds and fed what it needs! Some of the weeds we treat for include:
Broadleaf
Crabgrass
Foxtail
Goosegrass
Buckhorn
Chickweed
Clover
Hawkweed
Dandelion
Henbit
Grub Control in Florida
One of the most deflating lawn care mishaps occurs when your turf is on a flourishing roll in the spring, then develops brown patches from root-feeding larvae come summer. These larvae feed on the roots of your grass as they grow, impeding your turf's ability to pull water and nutrients from the soil. Your lawn usually ends up with large brown patches that require resodding in the fall. Our grub control protects your grass from larvae and Chinch bugs so that it thrives all through the summer. Call on our expert lawn care technicians to keep your lawn healthy and free of the brown patches that grubs can cause. 
Lawn Disease Control in Florida
Florida's high heat and humidity make lawns especially susceptible to fungal diseases, which thrive in hot, damp conditions, slowly killing your grass. We take a proactive, months-long approach to lawn disease control to safeguard the health of your lawn ahead of and during the hottest period of the summer.
Common lawn diseases in Florida include:
Dollar Spot

Brown Patch

Fairy Rings

Root Rot

Leaf Spot Fungus
The first defense against lawn diseases is always healthy grass with a strong root system. Fertilization and how grass is maintained play a large role in sustaining this overall health. But even these measures can come up short sometimes. Fortunately, we've developed proven treatments for each of the above diseases so you can enjoy a disease-free lawn.
Locally Owned and Operated for 30+ Years
For more than 30 years, Price Termite and Pest Control has been providing lawn care on Florida's Atlantic Coast. We've learned invaluable lessons over the past 3 decades about taking care of lawns and taking care of our fellow Floridians. When you choose Price, all that hard-earned experience goes to work making your lawn a more lovely and durable setting for you and your family to enjoy.
Our Guarantee
Should the problem persist in between scheduled treatments, simply let us know and we'll re-service your home for no additional cost to you. That's our guarantee to you!
Image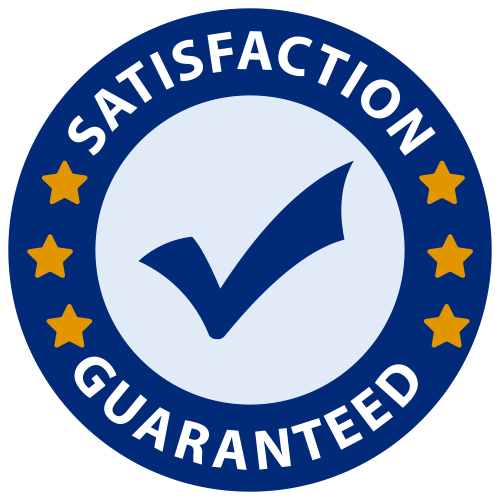 Lawn Care Service Area
Looking for a Lawn Care Service Near You?
We've served South and Central Florida as the go-to local lawn and pest control company since 1988. Our aim is your wellbeing, which we pursue by removing pests and the diseases they carry from your home, and by creating lovely outdoor spaces where families can thrive. As a locally owned and operated company, we're proud to serve our fellow Floridians.
Image