$50 Off The Best Pest Control in Vero Beach
Pest Control Services in Vero Beach
Life on the coast offers a relaxed atmosphere and splendid weather, but it doesn't excuse your home from the potential of problematic household pests. At Price Termite and Pest Control, we're proud to offer a wide array of treatment options, making us your one-stop shop for pest control on the Atlantic Coast of Florida. So when you need expert pest removal in Vero Beach, you know who to call!
Our knowledgeable technicians understand the unique challenges of pest control in Vero Beach and are ready to craft the best strategies using high-quality products to get rid of pests and keep them away from your property. Did you know that Price Termite and Pest Control has been serving greater Vero Beach from our main office in West Melbourne since 1988? Rest assured that we have the local experience necessary to get the job done right the first time! When you trust us for pest control services, you can expect:
A free pest inspection

from a licensed and highly trained exterminator.

Customizable pest solutions

that meet your home's structure and needs.

Organic and EPA-approved products

to protect you and our planet.

Both recurring and one-time treatment options.

Our satisfaction guarantee

on our recurring services!
Don't let pests take up your space or your peace of mind. Call Price Termite & Pest for local exterminators that will get rid of bugs so that you can get life back to normal as soon as possible.
Image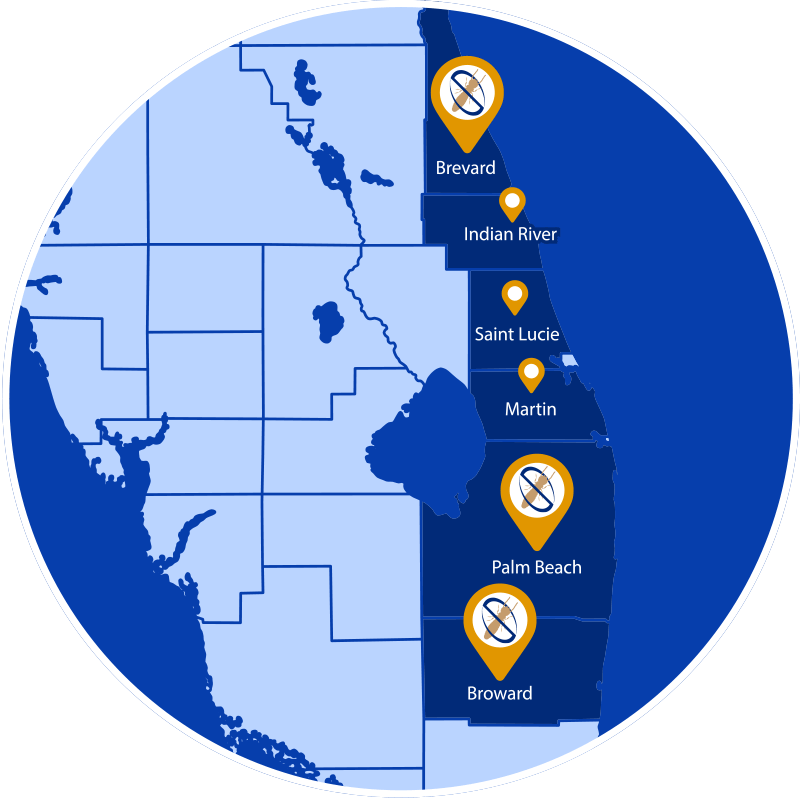 Rodent Control in Vero Beach
No one is comfortable living with rats and mice scurrying around in their walls and around their attic. Between the health risks posed by disease transmission and the damage, including fire hazards from chewed wires, caused by gnawing, rodent infestation is a serious problem. The sooner you call the knowledgeable and friendly rodent exterminators at Price, the quicker your unwanted guests will be evicted and you can rest easy again.
As part of our rodent control services in Vero Beach, you will receive:
A

thorough inspection

of your home and property to identify rodent infestation issues.

A

custom treatment plan

designed to effectively get rid of rats and mice from your home for good.

Strategically placed traps inside your home

to ensure complete rodent removal.

Outside rodent bait stations

positioned to reduce the rodent population.

Rodent exclusion and repairs

to block access points.

One-time and recurring services

.

And more!
Protect the safety and well-being of your family by contacting Price Termite and Pest Control for a free rodent consultation. With our 30+ years of experience, our state-licensed exterminators will effectively and reliably solve your rodent infestation.
What Sets Us Apart from the Competition
Because our company has served Brevard County and surrounding areas since 1988, we have become intimately familiar with the vast range of creatures that will attempt to invade your property. Such pests often leave havoc in their wake and even pose a real danger to the health of anyone at your residence or commercial location.
While large corporations use one-size-fits-all methods, our experienced technicians use far more specialized tactics, individualized to the varieties of pests that particularly grow within this locale. All of our treatments are also carefully designed to only destroy individual pests, keeping humans, pets, and plant life safe in the process. You can trust Price Termite and Pest Control to provide the best solution for your need for pest control services in Vero Beach.