$50 Off The Best Pest Control in Vero Beach
Pest Control Services in Vero Beach
If you are looking for pest control services in Vero Beach, you are going to need a company that can provide you with fast, effective extermination before the problem you are suffering from grows exponentially worse. When you are dealing with termites, spiders, ants, or any other invasive creature, rely on our technicians at Price Termite & Pest Control, who have been offering thorough extraction and removal of pests from Florida since 1988.
Our licensed, insured technicians are dedicated to providing dependable care for both commercial and residential properties, and we are one of the few companies around that can guarantee total satisfaction. We will not rest until you feel completely secure and safe from any infestation. No pest is too large or small for us to handle, and we can even provide emergency care on the weekends or in the evenings to ensure the safety of your family, employees, or guests.
Reliable Pest Control for Any Species
Because Florida's sweltering, humid weather attracts so many rodents, insects, and other unsavory creatures, it's highly likely for many of our clients to suffer from multiple kinds of pest attacks at the same time. Fortunately, our knowledgeable technicians are skilled at eliminating any pest, so you can rely on them to support you with:
Flea and tick control
Mosquito control
Bed bug control
Ant control
Rodent control
Centipede control
Fly control
Image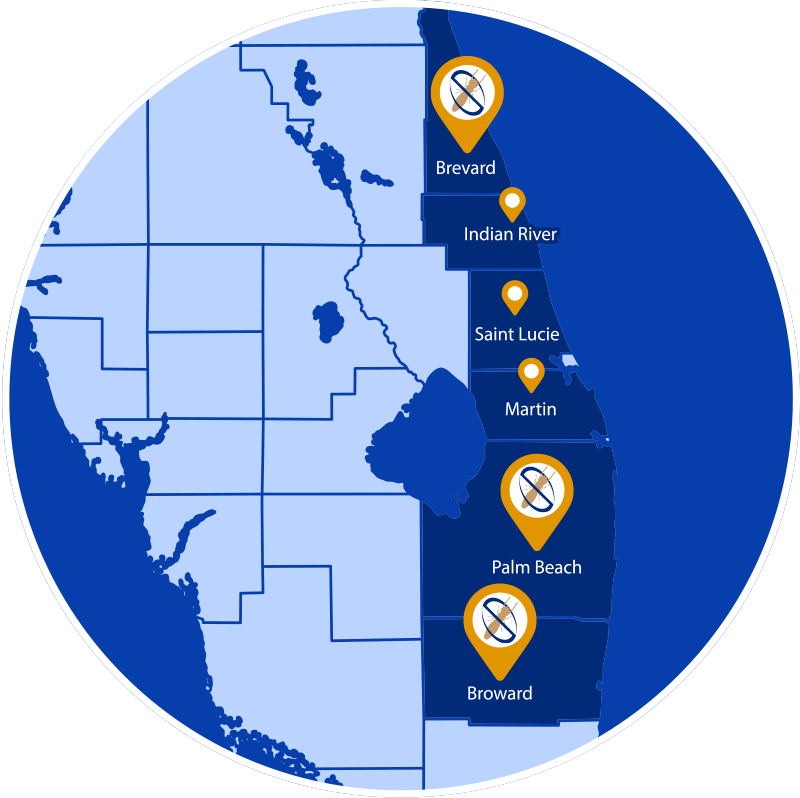 Dependable Landscaping Services in Vero Beach
There is more to taking care of a home than just pest extraction. Once you have finally had all the infestations removed, it is time to make sure that your outdoor space is beautiful and well-kept.
Trust us to keep the beautiful curb appeal of your landscaping by providing services for all your lawn and yard needs, including:
Grub control
Whitefly control
Pesticides
Tree and shrub care
Weed control
Fertilization
Lawn disease control
Lawn treatment
What Sets Us Apart from the Competition
Because our company has served Brevard County and surrounding areas since 1988, we have become intimately familiar with the vast range of creatures that will attempt to invade your property. Such pests often leave havoc in their wake and even pose a real danger to the health of anyone at your residence or commercial location.
While large corporations use one-size-fits-all methods, our experienced technicians use far more specialized tactics, individualized to the varieties of pests that particularly grow within this locale. All of our treatments are also carefully designed to only destroy individual pests, keeping humans, pets, and plant life safe in the process. You can trust Price Termite and Pest Control to provide the best solution for your need for pest control services in Vero Beach.