Image

Trust 30+ Years of Tree and Shrub Care Experience
Same-Day & Saturday Service
What's a Healthy Lawn Without Stunning Trees?
Tree and Shrub Arborist in Florida
Healthy trees and shrubs are a boon to homeowners in many ways, but keeping them in optimal condition requires a huge amount of work and functional expertise. Proper tree and shrub care is a full-time job; let our experienced landscapers in South & Central Florida do the heavy lifting. If you're like most people, one day job is enough! If you don't have the time to care for the ornamentals in your yard, but want them to thrive, Price has you covered.
Our tree and shrub care services in Florida include:
A free inspection by our tree experts.

Tree and shrub fertilization.

Disease and insect treatments.

One-time, or recurring service visits.

Comprehensive tree care plans.

And more!
Save yourself the time and effort—lean on Price's local arborists to nurture healthy, beautiful trees that you and the family can enjoy for many years.
The Value of Your Ornamentals
Although they might just seem like a nice addition to your yard, your trees and shrubs represent much more value than most people realize. Healthy trees and shrubs benefit you by:
Keeping your home and yard cool by providing summer shade.

Adding ambiance to your yard.

Upping the curb appeal, and resale value, of your home.

Benefiting other plants and your lawn with shade and weather protection.

Offering psychological benefits of nature just outside your door.

Providing habitat for birds.
We understand just how valuable these plants are to the allure of your home, and even your health. That's why our arborists go to great lengths to ensure your ornamentals and shrubbery thrive in every season.
Claim your free lawn analysis!
Tree Care that Protects You
Dying or sickly trees can look pretty unattractive. But more than that, they can even endanger your loved ones and property. A dead limb on a tree could seem like no big deal—until hurricane season rolls around. Suddenly, you have gale-force gusts threatening to bring down a few hundred pounds of wood on your vehicle, home, or worse. 
Our tree and shrub care protect you by:
Keeping your trees healthy so they're not liable to topple in extreme conditions.

Preventing pests from establishing outside your home, so they won't move inside
Regular maintenance, pruning, and trimming go a long way in both safeguarding your family and fostering a beautiful landscape.
Whitefly Control in Florida
A common malady we see affecting Florida's tree species is whitefly infestation. These insects suck fluids from the undersides of leaves, stressing the trees on which they feed, and sometimes causing the leaves to yellow and fall off. While whiteflies feed, they secrete a sugary substance called honeydew, which causes 2 main problems:
A fungus called sooty mold grows on honeydew, which can hamper a tree's ability to photosynthesize.

Ants love honeydew (aphids also create honeydew), so a whitefly infestation can also lead to a thriving ant presence, which usually isn't good for a yard.
A whitefly infestation can spell disaster for your plants, ravaging the foliage, causing dieback, and even killing an infested tree.  Our whitefly treatment both expels whiteflies on your trees and prevents them from returning to your property. If you're noticing white specks on the underside of your trees' leaves, a sooty film, or suspect any other lawn pests, call Price for premium whitefly control.
Hassle-Free Scheduling
When it comes to really caring for trees and shrubs, sometimes time is of the essence. We offer fast, flexible service so that you can get the help you need as soon as possible. When you call Price for tree and shrub care, we have your back with same-day, next-day, and Saturday service. No matter the situation, a professional Price tree care technician is not far off. 
Your One-Stop-Shop
Do you need pest control or lawn care along with ornamental care? You've come to the right place because we do it all! Here at Price Termite and Pest Control, we pride ourselves on providing comprehensive lawn, yard, and pest control services.
Offering so many services saves you:
Time -

No need to seek out and coordinate with multiple companies for various services.

Money -

Bundle our services together and save.

Hassle -

In one visit, we can treat your home for spiders, fertilize your lawn, and prune your trees!
Why work with multiple companies when one can solve all your home-related problems? Go with the simple option. Go with Price.
Local Expertise
We're locally owned and operated here on Florida's Atlantic Coast. And we've been operating here for more than 30 years! Each of our tree care experts is licensed, bonded, insured, and undergoes regular training to stay at the cutting edge of the industry. Plus, they're Floridians, just like you. From top to bottom, you can count on the quality, courteous, and expertise that you'd expect from a locally owned Floridian company.
Our Guarantee
Should the problem persist in between scheduled treatments, simply let us know and we'll re-service your home for no additional cost to you. That's our guarantee to you!
Image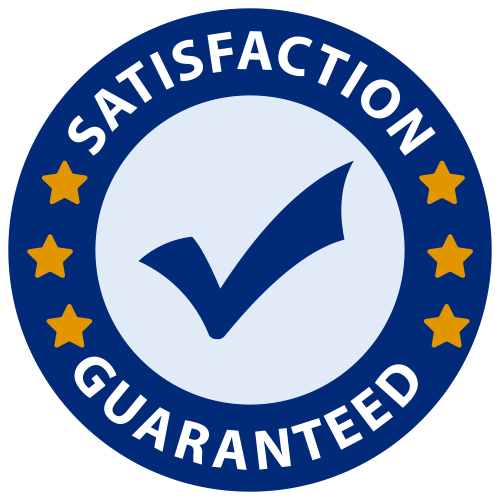 Tree and Shrub Care Service Area
Looking for a Tree and Shrub Care Service Near You?
We've served South and Central Florida as the go-to local lawn and pest control company since 1988. Our aim is your wellbeing, which we pursue by removing pests and the diseases they carry from your home, and by creating lovely outdoor spaces where families can thrive. As a locally owned and operated company, we're proud to serve our fellow Floridians.
Image