Save $50 on Pest Control in Deerfield Beach
Pest Control in Deerfield Beach
Accidentally inviting pests into your home is easy. Small things like overripe fruit on the counter or pet food on the floor can attract all kinds of pests. If you've found creepy crawlies in your home, don't panic! Our pest control in Deerfield Beach is here to help. With over three decades of experience from pest control in greater Fort Lauderdale to here in Deerfield, outstanding customer service, and organic treatment options, there's no better option than Price.
Our pest control services protect your home from:
Ants

Roaches

Spiders

Centipedes

Hornets

Flies

Wasps

Fleas and ticks

And more!
Image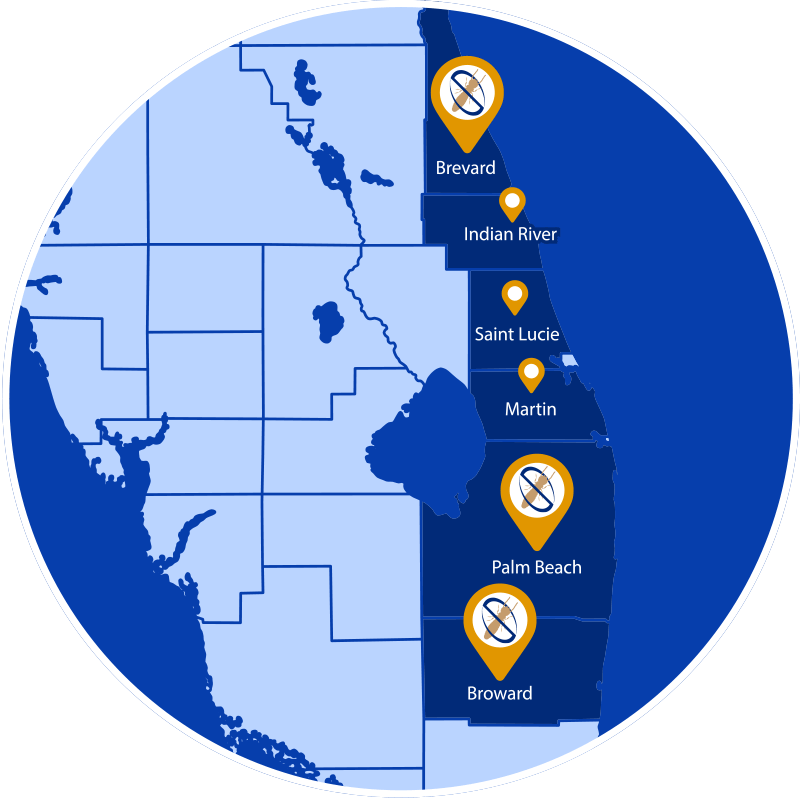 Trust Your Local Exterminators
As a locally-owned business, we understand how difficult it is to get rid of bugs because we've been there. Ants, roaches, spiders—we've experienced them all. To help you get the relief you deserve, trust our pest control in Deerfield Beach. Our team is the best of the best, and we mean it! Our experts complete thorough training, are fully licensed and insured, and always go the extra mile.
When you choose our pest removal services, we will:
Inspect your home to determine how severe the infestation is.
Customize our approach based on our findings and any concerns you have.
Eliminate pests using EPA-approved and organic products.
Treat quickly and effectively, giving you results as soon as possible.
Same-Day Service with Guaranteed Results
Finding pests in your home is frustrating enough, treating them should be easy. With Price Termite & Pest Control of Margate, you don't have to worry about a thing! We strive to make everything as hassle-free as possible by providing same-day service, as well as next-day and Saturday appointments. We'll even re-treat for free if pests persist between treatments!