Image

Trust 30+ Years of Local Rodent Control
Same-Day & Saturday Service
Rodent Control in Florida
If you had tenants in your home you weren't aware of, you'd probably be pretty upset. Plus, if these secretive tenants made loud noises at night, nibbled on your food, and contaminated your living space, you'd want them gone right away. These invasive house guests are rodents, and they are more than just a disruption, they can threaten your health. Our thorough and fast rodent control tamps down on the active population and prevents new infestations from happening in the future.
Our rodent control services in Florida include:
A careful rodent inspection by one of our highly trained exterminators.

A rodent treatment plan specifically designed for your home.

Rodent bait stations on the exterior of your home.

Installing traps inside your home.

Exclusion work that keeps more rodents from entering.

One-time or recurring service.
Our friendly and skilled team will place bait and traps in strategic locations where pets and children can't access them, but where rats and mice can easily find them. You'll have your home back, rodent-free, in no time!
Signs You Have a Rodent Infestation
Although rats and mice are especially sneaky creatures, they leave behind definitive marks of their presence. It's always helpful to know these signs before a rodent infestation establishes in your home so you can quickly identify it and call for professional help.
 If you've noticed any of the following signs, you likely have a rat or mouse infestation:
Scat pellets on the floor, in the pantry, or on the kitchen counter.

Nibble marks on food in your pantry.

Strange noises in the walls/attic at night (rats and mice are nocturnal).

Small holes in walls or doors rodents might be using.

Shredded cardboard, string, insulation, etc., that rodents might use to build a nest.

Unusual pet behavior, especially around walls.
Unfortunately, signs of just one rodent usually means that you have multiple. And in the worst cases, a large rodent infestation can go under the radar for months, requiring rapid and professional rodent removal. No matter the case, Price Termite and Pest Control has the knowledge, equipment, and manpower to get rid of your rodent infestation for good!
The Risks of Rodents in Your Home
Rodents have been cohabiting with humans for thousands of years. This means that they carry quite a few diseases that cause us serious harm. Although many rodent-borne illnesses have medical remedies in our modern era, late diagnosis of any such disease can have long-lasting repercussions. 
Rodents in your home can lead to:
Contracting harmful diseases

like Hantavirus Pulmonary Syndrome, Salmonella, Rat Bite Fever, and more.

Damage to your home

as rodents chew on and use insulation and building materials for nests.

Secondary infestation

by parasites that are carried in by rodents, such as ticks, fleas, and mites.

Electrical fires

from rodents chewing on live electrical wires, creating a short. 
The longer a rodent infestation is allowed to endure in any home, the higher the likelihood of one of these sad, expensive, and/or life-changing events. This is why we consider our work in rodent control so important. We want you and your loved ones to be safe, happy, and thriving.
Why Rodent Exclusion Works
Rodent exclusion is the act of sealing up your home so rats and mice can't physically get in. This is one of the most effective rodent control methods out there. 
Effective rodent exclusion can include any of the following:
Repairing holes in the siding of your home with wood and screws.

Filling gaps around utility pipes with expanding foam.

Sealing cracks in your foundation with silicone.

Stapling wire mesh over attic and crawlspace vents.

Trimming back trees and bushes from touching your home.
These simple repairs and maintenance steps can make a world of difference in keeping rats, mice, squirrels, and other critters outside where they belong. Our experienced technicians have a trained eye for spotting gaps that rodents might take advantage of. Even if you don't have an active infestation, an inspection and proactive rodent exclusion work could benefit you immensely.
Check out our special offers to save
Your One-Stop-Shop For Pest and Rodent Control
Too often, a rodent infestation isn't the only infestation facing a home. When you have multiple pests on the loose in your home, one call to Price will see your problems solved. Along with rodent control, we offer:
General pest control

Termite treatment

Bed Bug Control

Lawn Care

And more!
Same-Day and Emergency Service
When rodents are in your home, there's no time to lose! We offer Same-Day, Next-Day, Saturday, and Emergency Service so you don't have to put up with rodents—or risk the damage they can cause—a moment longer.
Our Guarantee
Should the problem persist in between scheduled treatments, simply let us know and we'll re-service your home for no additional cost to you. That's our guarantee to you!
Image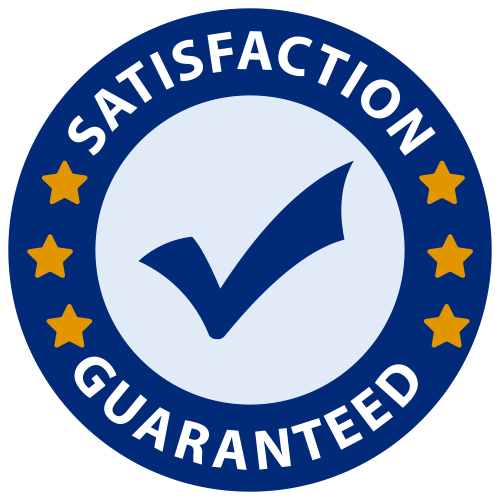 Looking for a Rodent Exterminator Near You?
We are proud to offer our superior rodent control services near you. Our experienced technicians are available in the following areas to help keep your home rodent-free.
Image