Image

Get the Best Termite Treatments in Florida!
Same-Day & Saturday Service
Termite Control in Florida
No pest threatens homes and businesses on such a widespread basis as termites. Whether your home is newly built or has been around for years, it is equally as likely to be at risk of a termite infestation.  At Price Termite and Pest Control, we specialize in effective termite treatment, proactive prevention, and long-term protection to safeguard your home or business.
Our termite control services in Florida include:
A free termite inspection by one of our expert exterminators.

A custom treatment plan that suits your situation.

Safe, efficient, and proven treatments.

Ongoing protection.

Our 100% satisfaction guarantee.
If you're like most people, your home is the largest investment you'll make. It's crucial to protect that size of investment. We make it easy with our recurring services, friendly and knowledgeable techs, and proven techniques.
Types of Termites in Florida
Florida serves as home to 2 main species of termites: Drywood termites and Subterranean termites. Both feed on wood, but nest in different locations and require distinct treatment methods.
Drywood Termites
This species of termites requires little moisture and nest in wood timbers themselves. This means an entire colony—queen, workers, soldiers, and all—can be housed in the walls of your home. They slowly hollow out wood, creating elaborate galleries, pushing their fecal matter (frass) out of little holes on the exterior of wood (called windows). 
Signs of drywood termites include: 
Piles of frass outside wood, with hexagonal fecal pellets about 1 mm in length.

Hollow-sounding wood where they have carved out the inside, but left a thin layer intact on the surface.

Swarmers, or winged termites, that fly from the nest to make new colonies.

Discarded wings around your home could indicate a termite presence, as they drop their wings once they find a place to start a new nest.
Subterranean Termites
Of the termite species in the United States, subterranean termites cause the most damage. They require a high-moisture environment, and so they nest in the soil, infesting wood above the ground. When wood isn't in direct contact with the soil (such as the studs in your walls), these termites will construct mud tubes that bridge the distance between the soil and wood, allowing them to maintain a moist environment. 
Signs of subterranean termites include:
Mud tubes climbing the foundation of a home. Moisture is essential to their survival so they'll form these tubes above ground to prevent dryness.
Damaged, hallow or fragile wood that should be solid, such as window sills and door frames.
How to help prevent subterranean termites:
Divert downspouts to move water away from the foundation
Ventilate crawl spaces to lower humidity
Leave a gap of at least one inch between wood components of the home and soil
Keep firewood and other wood matter away from the home's exterior
What Does a Termite Inspection Entail?
Our termite inspections are a key service that we provide. Because termites are very sneaky insects, often causing extensive damage to homes before they are discovered, it can be very difficult to identify their activity. Our expert technicians complete specialized training to know where to look for these bugs, how to identify the species, and how to determine the best course of action based on the extent of the infestation.
When we perform your termite inspection, we will:
Check around the base of your home, looking for telltale mud tubes climbing your foundation.

Inspect accessible wood within your home, such as windowsills, door frames, and areas with any exposed wall studs.

Investigate your crawlspace for mud tubes, frass piles, and other signs of these pests.
If your exterminator finds termites, they will lay out the most effective treatment options available. If none are found, your technician will give you prevention options to protect your home before a problem starts. Either way, you can rest assured we will equip you with the knowledge to best safeguard your home.
Schedule Your Appointment Today!
Our Termite Control Methods
Depending on the species we find, the size of the infestation, and the type of structure, your technician will recommend one of the following options. We even offer termite protection options for homes that haven't yet been built with our pre-construction termite control!
Fumigation
Especially in the case of structures with extensive live termite infestations, we will fumigate. This process involves putting a giant tent around the entire building, then filling the space with a gas that penetrates even the wood to kill the termite colony. It's also effective for eliminating fleas, ticks, and bed bugs. We abide by strict legal requirements and company policy, performing this procedure only after careful screening and comprehensive documentation. Contact us today to learn more about what our termite fumigation service entails. 
Termite Baiting
One of the most effective treatment methods we employ is termite baiting. This simple, cost-effective treatment both eradicates existing colonies and protects your home or business against future colonies. Termite bait stations form an invisible "force field" around your property by creating conditions that actively work to prevent these bugs from approaching your home. Our team will place low-profile bait stations in the ground at strategic locations around your home, creating a "barrier" against these bugs. The bait in these stations attracts foraging worker termites, who bring it back as food for the rest of the colony. The active ingredient in the bait slowly kills all the termites in the colony.
Termite baiting is one of our favorite treatments because it is:
Effective –

Baiting has been proven to consistently eliminate entire colonies in a matter of weeks.

Non-intrusive –

Bait stations placed in the ground are flush with the dirt, allowing you to mow right over them, walk on them, and generally not even see them.

Safe –

The active ingredient is completely harmless to humans, meaning your children and pets are safe even if they accidentally started playing with a bait station.

Low-maintenance –

These stations work passively as termites find them on their own, and we will replace the bait cartridge on a regular basis.

Preventative –

Baiting doesn't just deal with the present problem, it removes the risk of damage by a future colony.

Affordable –

Because baiting is such a simple and elegant termite control method, it is a very cost-effective option.
Your One-Stop-Shop For Pest and Termite Control
When it comes to pests, all too often, there are multiple species afoot in a single home. With Price, one call can solve your termite infestation, as well as any other pest problems. We've been in the pest control world for 35 years, and have dialed our many services so we can be the one-stop-shop for our Floridian neighbors!
Our Guarantee
Should the problem persist in between scheduled treatments, simply let us know and we'll re-service your home for no additional cost to you. That's our guarantee to you!
Image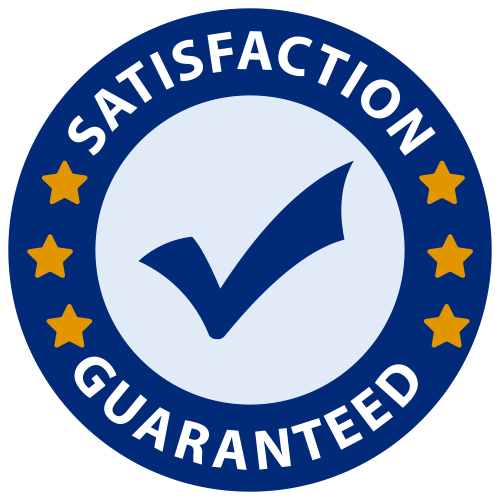 Looking for a Termite Exterminator Near You?
Take advantage of our termite control service to enjoy a worry-free, termite-free living environment in South-central Florida. Eliminate those pesky critters from your home or business in the following areas:
Image