Image

Pre-Construction Termite Control
Serving Brevard, Indian River, Saint Lucie, Martin, Palm Beach, and Broward Counties
Same-Day & Saturday Service
Pre-Construction Termite Control in South & Central Florida
If you are building a new home or are doing a major renovation that will include new wood treatment, you should know Price Termite & Pest Control works closely with contractors of every size throughout the state to effectively perform pre-construction termite control in South & Central Florida. The three decades of experience we have in the industry here in Brevard, Indian River, Saint Lucie, Martin, Palm Beach, and Broward County has made us a favorite among the area's knowledgeable general contractors and sub-contractors.
Termites can cause expensive damage which most homeowners' insurance does not cover. A termite infestation typically isn't noticed by homeowners until it has matured; termites live out of sight in walls and wooden furniture. A mature colony of termites demands a constant food supply; they will feed on a home or building's wood structure and furnishings, causing damage day after day until the colony is eradicated.
Because termite infestations can go unnoticed until serious damage has been inflicted on the home or commercial building, pre-construction termite control is encouraged as a preventative measure whenever a home or structure is being built.
Preconstruction Termite Pre-Treatments
There are a number of parameters that determine what type of pre-treatment is appropriate for your particular project. This is determined by the type of construction, budget, and the builder's time constraints and deadlines.
In Florida, there are several types of pretreatments that are allowed, including:
Soil pretreatments are insecticide treatments to the soil that form a chemical barrier under the concrete foundation. Depending on budget, contractors and builders have several options for this type of treatment.
Lumber pretreatments, commonly referred to as borate treatments, act to place a chemical barrier on lumber and framing surfaces of a structure before sheet rock and interior finishing.
Schedule Your FREE Consultation Today!
Benefits of Pre-Construction Termite Control
Preventative pre-construction termite control can stop termite colonies from compromising your home or business. Our skilled termite control specialists perform effective termite prevention treatments that will protect your investment from termite damage.
As your home or building is being constructed, our trained experts apply liquid termiticide, as well as other deterrents to prevent later destruction caused by termites. Performing termite prevention treatments during the construction phase is ideal, as without walls, floor coverings, and other components in place, our termite control specialists can reach areas that are difficult to access once the home or business building is complete. This allows us to better cover the concrete and wood components of your structure for more thorough termite prevention.
From small single-family home additions to multi-story high-rise construction projects, Price Termite & Pest Control can assist you with pre-construction termite control services in South & Central Florida.
Our estimating department is available to review and meet all project specifications. Please contact us to discuss the scope of your project.
Our Guarantee
Should the problem persist in between scheduled treatments, simply let us know and we'll re-service your home for no additional cost to you. That's our guarantee to you!
Image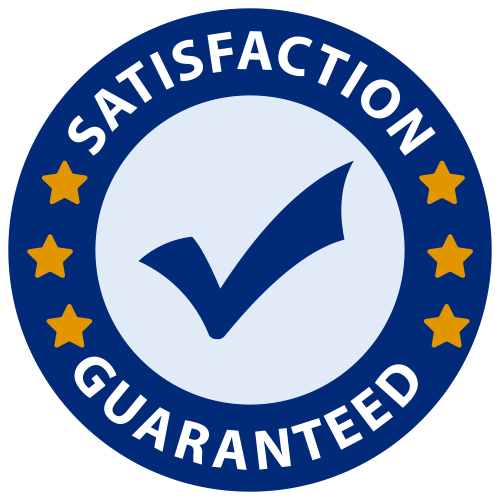 Need Pre-construction Termite Services Near You?
We are proud to be able to offer termite control services to builders, helping keep South-Central Florida communities free from termites. We provide pre-construction termite services in the following areas:
Image