Get $50 Off Pest Control
If you're a homeowner, you know just how frustrating it can be to have pests in your home. Trying to deal with a pest infestation on your own often results in quick, temporary solutions that don't get to the root of the problem. With our pest control in Florida, we'll get rid of pests at the source with the safest, most minimally-invasive products in the industry. Here at Price Termite & Pest Control, we use a strategic approach to get rid of pests and keep them away. Call us today at 321-632-4171 to set up a recurring pest service that will keep your home comfortable and pest-free for good!
Our Process for Getting Rid of Pests in Melbourne
Though folks often think pest management mostly involves spraying first, and asking questions later, Integrated Pest Management (IPM) follows a different approach. This holistic and environmentally sensitive approach aims to manipulate the local environment so it's unattractive to pests, using chemicals only as a last resort.
Our 4-step IPM process involves:
Set an Action Threshold: We work with each customer to determine what is a tolerable level of pest population in your home. Our educated technicians will talk through this process with you, accounting for the species, your personal tolerance, the surrounding environment, and the structure where the pest is present.
Monitor and Identify: We work with you to monitor the level of pest activity around your home to gauge the population and how pressing a concern the infestation is.
Pest Prevention: The best pest management is the kind that doesn't give pests a foothold. Effective prevention most often involves regular sanitation and cleaning, but can also include home repairs that prevent access to your home from the outside.
Pest Control Methods: The last step is active pest control, which can be done through physical, mechanical, or chemical means. Your exterminator will carefully evaluate what method suits the situation based on health and environmental factors.
Image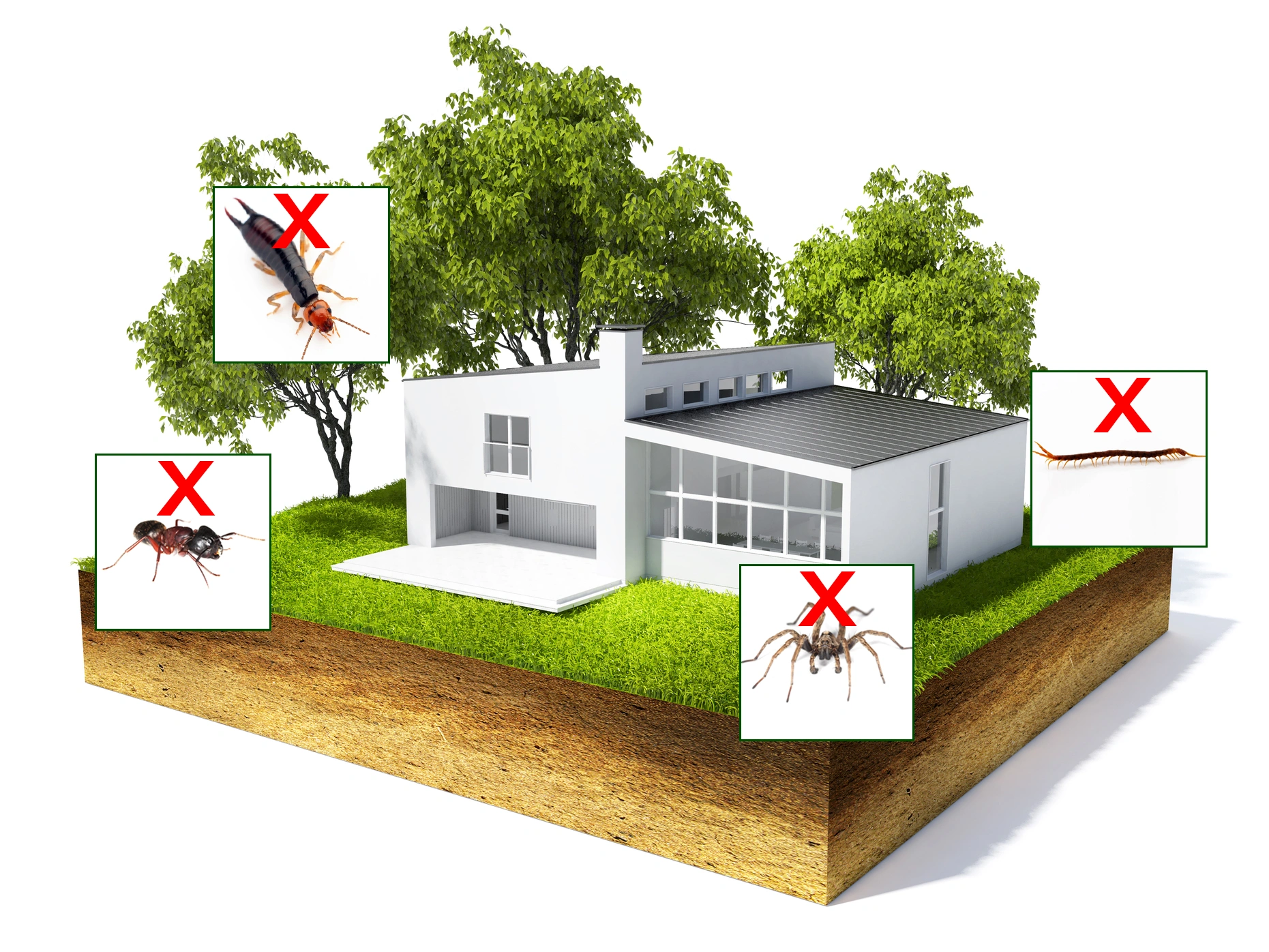 Let Us Get Rid of Your Pest Problem For Good
We understand that no one wants to share their home with bugs. Unfortunately here in Melbourne, household bugs like spiders, ants, and roaches are a problem for most homeowners throughout the year. Price Termite & Pest Control can help eliminate your bug problem once and for all. When you partner with Price Termite & Pest Control for our annual pest control program, we'll come out to treat your home on a regular basis and provide free re-treatments if pests return in between - resulting in a pest-free home all year long. Our professional exterminators will provide 360-protection against:
Ants
Roaches
Spiders
Centipedes
Flies
Bees 
Wasps
Hornets
Fleas and ticks
And More!
Rapid Relief with Same-Day Service
A day living with pests is too long! That's why we offer Same-Day, Next-Day, and Saturday Service in Melbourne. Our goal is to get to your home quickly to begin treatment, even if you have a busy schedule. We know the importance of a pest-free home for physical and mental health, and even a good night's sleep. If bugs are out and about in your home, don't wait a moment longer to get Price on the job!
Local Techs, Local Expertise
As a locally owned and operated pest control company, we know the ins and outs of pests in Florida. We've been operating here since 1988, and know just what pest removal methods are most effective for Floridian critters. We hire local exterminators who are more than just courteous folks—they're the best in Southeast Florida!
Image