Protect Your Family From Stinging Insects
Are bees, wasps, or hornets taking over your yard? Our experts can eliminate nests safely and effectively, giving you a yard you can enjoy in any season. If the threat of these pests is pushing you indoors this spring and summer, let Price Termite & Pest Control help! Our experts can eliminate stinging insect nests safely and effectively, giving you a home you can enjoy in any season. Call us today at 321-632-4171 and we'll come out to proactively treat your home several times a year so you never have to deal with stinging insect problems ever again!
Our Process for Getting Rid of Stinging Insects
When you give us a call at 321-632-4171 for your stinging insect problems today, we can be at your home in no time to get the process started. The best part? You can have the peace of mind knowing your home is protected from stinging insects all year-round. 
When you choose Price for pest control services in Florida, you can expect:
A free inspection and quote.
Flexible scheduling, with same-day, next-day, and Saturday service.
Targeted treatment of your home by one of our local exterminators.
Our satisfaction guarantee for recurring pest control.
EPA-approved and organic products for complete peace of mind.
Service tailored to meet your unique needs.
Image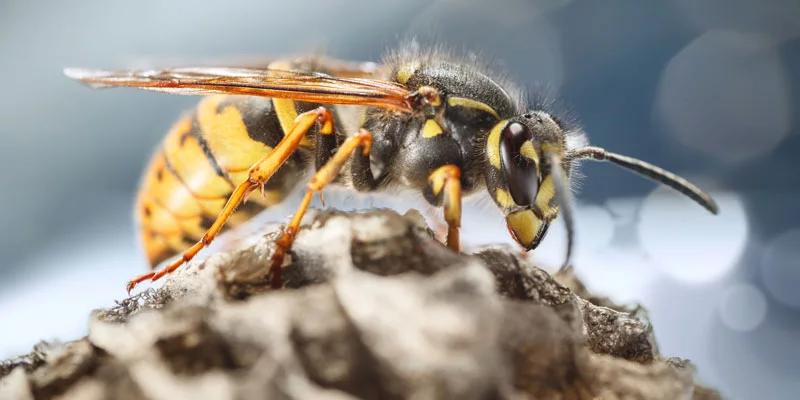 Don't Take Risks With DIY—Let a Pro Handle It!
Stinging insects can attack when and if they feel threatened or provoked, so let an expert with the proper resources and knowledge take care of the problem for you! Here at Price Termite & Pest Control, our number one concern is always your family and pet's safety, so we'll do everything we can to make sure this problem is handled in the safest way possible so that you and your family can enjoy your home all summer long!
Your Satisfaction is 100% Guaranteed
Here at Price Termite & Pest Control, we're a locally owned and operated company that have built great relationships with our customers. As natives to our area, we take great pride in protecting the homes of our fellow neighbors in the community. Because your satisfaction is important to us, all of our services are 100% guaranteed, which includes free repeat treatments if needed. With our help, you'll be able to enjoy your yard without the fear of stinging insects!
Image