Image

Get Fast Relief with Flexible Tick and Mosquito Control!
Same-Day & Saturday Service
Mosquito and Tick Control in Florida
Parasites like mosquitoes and ticks, can put a damper on time outside, driving you indoors on a nice day. But with Price's mosquito and tick control, these pests are more optional than a given. Our treatment methods dramatically reduce the populations of these pests and your risk of coming into contact with them.
When you opt for mosquito and tick control from Price, you can count on:
A free inspection to locate where these pests are breeding and hiding.

A unique treatment plan tailored to your individual situation.

Effective treatment that drastically reduces mosquitoes and ticks in your yard.

Targeted treatment that hits the areas where these pests reside.

Proven techniques honed over 30+ years of pest control.
Don't give up your family's outdoor time! If you, your kids, or your pets are encountering any level of mosquitoes or ticks, call Price for a free consultation to find a solution.
Our Proven Mosquito Treatment
Swatting at mosquitoes detracts from any outdoor evening. To protect your outdoor time, we offer multiple mosquito control options, all of which effectively reduce the number in your yard. After inspecting your lawn, our licensed and highly skilled mosquito exterminators will determine the best plan for your situation, then employ those treatment methods in a safe and strategic manner.
Our mosquito treatments include:
Fogging

EPA-approved liquid sprays

Larvicides in breeding areas

Mosquito traps
Not only will you notice a marked decrease in mosquitoes within days of treatment, but the full results will also unfold in the following weeks as our treatments kill mosquito larvae, stopping the next generation from ever getting the chance to bite.
In2Care Mosquito Traps
Of our mosquito control methods, In2Care mosquito traps represent a low-input, efficient and effective way to tamp down on the mosquitoes around your yard. These traps look like simple buckets placed at discreet, but strategic, locations in your yard. Though they require very little effort on the part of your mosquito control specialist, the clever bioengineering that goes into these traps renders them highly effective.
Here's how In2Care Mosquito Traps work:
The scent of the water in the trap attracts female mosquitoes that are ready to lay eggs.

The mosquito lands on gauze in the trap to lay her eggs in the water.

The gauze is treated with two active ingredients: a larvicide, and a mosquito-specific insecticide.

The mosquito transfers the larvicide to the water she has just laid her eggs in.

As the female mosquito seeks out other places with nearby standing water to lay more eggs, she contaminates each pool of water with the larvicide.

The larvae hatch and release a scent that attracts other mosquitoes to the trap.

Even very small doses of larvicide can kill all mosquito larvae in a puddle of standing water.

Wherever the female mosquito flies, the larvicide kills the larvae just before they pupate, eliminating mosquitoes in an area of around 4,300 square feet.

The second active ingredient (a mosquito-specific fungus) slowly kills the contaminated female mosquito.
The genius of this trap's design means that it eradicates both living mosquitoes, and their offspring, giving you long-term relief from mosquitoes. Ask your Price exterminator about the In2Care trap to learn more!
Tick Control in Florida
Though many pests pose health risks to humans, ticks present especially harmful maladies like Lyme Disease. Unlike colder states, where ticks aren't as present in the colder months, Florida's subtropical climate means these parasites can bite us all year long. 
Our powerful tick control benefits you by:
Protecting you and your loved one's from serious diseases transmitted by ticks.

Preventing an acute infestation of your home or yard.

Saving you from discovery of ticks on your body.

Making it easier to enjoy your yard.

Encouraging time outside.
The Dangers of Mosquitoes, and Ticks
Mosquitoes and ticks are all a pain, that's for sure. But they also represent a real danger to the health of you and your loved ones. One of our chief goals as a pest control company is to protect our neighbors here in Florida from the negative repercussions these pests can bring about. 
Mosquito-borne diseases:
West Nile Virus

Eastern equine encephalitis

St. Louis encephalitis
Tick-borne diseases:
Lyme Disease

Ehrlichiosis

Rocky Mountain spotted fever
Protect your loved ones from these diseases with our highly effective mosquito and tick control.
Intimate Knowledge of Florida's Pests
As a locally owned and operated pest control and lawn care company here in Florida, we have deep knowledge of the state's pests and the most effective solutions. More than 30 years serving our fellow Floridians has taught us many invaluable lessons and prompted us to invest heavily in our technicians. That's how you can be sure you've got the best whenever a Price exterminator shows up at your door.
How can I help before you arrive?
Cut your foliage and trim your shrubs - Mosquitos cannot survive in direct sunlight so they like to roam in the shade. If you rid your property of shady places then you'll significantly reduce the mosquito population and their reproductive rate.
Keep your grass cut - Ticks love to hang out in tall grasses where they can easily latch onto a host, so keeping your grass trimmed is one of the easiest ways to lessen the infestation.
Get rid of standing water - Mosquitos need standing water in order to lay their eggs. So if you have any empty rain buckets then empty them. Any standing water you want like a water garden should be treated to get rid of mosquito eggs. Consider a dehumidifier for your home if you have an abundance of mosquitos in your living quarters.
Use fans - Take mosquito control into your own hands with fans. Since mosquitos are quite light they blow away easily if you have blowing fans set up around ankle height at your next get-together.
Clean your gutters - If you want to ensure that you won't need our mosquito exterminators, then make sure to clean your gutters. If your gutters aren't draining then they'll have standing water enough for mosquitos to lay their eggs leading to an infestation.
Our Guarantee
Should the problem persist in between scheduled treatments, simply let us know and we'll re-service your home for no additional cost to you. That's our guarantee to you!
Image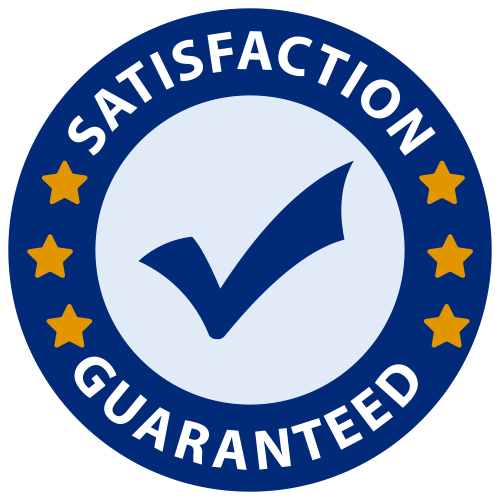 Looking for a Mosquito and Tick Control Near You?
We are proud to offer our mosquito and tick control services near you. Our professional technicians serve in the following areas.
Image